Location
Trinidad, Colorado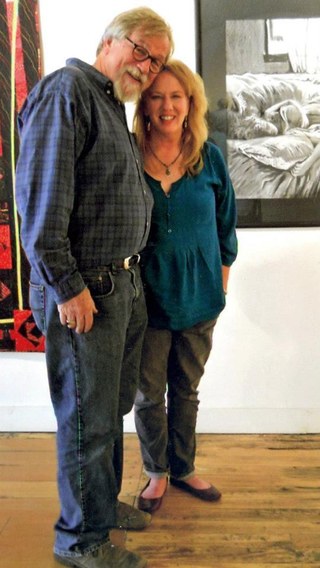 Doug and Lori Holdread have been living and working together as artists in Trinidad, Colorado since their marriage in 2002.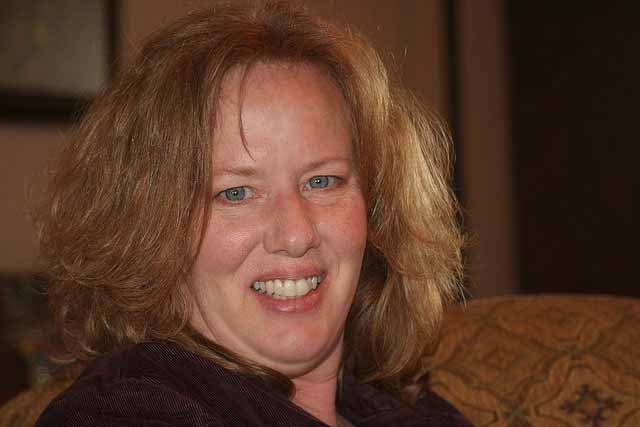 Lori Holdread maintains that anyone, regardless of drawing or painting ability, can use visual journaling as a tool for tapping into the creative right brain hemisphere. She offers half day workshops, offering a simple process for exploring and responding to life, visually. Workshop attendees will learn strategies for visual journaling to enhance their "preparing to create" repertoire. Her emphasis is on using journaling to dive into the subconscious to become aware of personal patterns of response to dreams, color preference, archetypes in movies, books and visual media to develop a personal visual "vocabulary".
Lately, her journaling process has spilled out in a new direction. She is using journaling techniques to embellish furniture with mixed media decoupage and painted patterns. "Sophistafunked" furniture pieces incorporate fine art and patterning that makes furniture functional and uniquely beautiful at the same time.
Lori Holdread has been an educator and visual artist for 25 years. She received her degree in Interdisciplinary Studies with a minor in Art History from the University of Texas, El Paso in 1992. She currently works as a Student Support Services TRIO counselor, supporting and advocating for at-risk students, and provides training and supervision of the academic support staff as Coordinator of an academic support Learning Center at a rural two year college in southern Colorado.

Lori's passion is exploring the human experience. She presents a variety of workshops aimed at inspiring and challenging students and artists to learn and think creatively as they move through life. One of her most popular workshop topics has been one which teaches the visual journaling process as a stimulus for self-awareness and creativity. The visual journal pages and paintings derived from them were featured, along with artist-husband Doug Holdread' work, in a duet show titled "Reciprocity" at the First Street Gallery in Trinidad in 2012.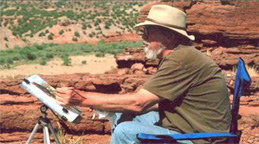 Doug Holdread has exhibited his work internationally, including a solo exhibition at the National Palace of Fine Art in San Miguel, Mexico.
His art career began in the Coast Guard, illustrating training manuals. He has been an educator, a television art director and an historical illustrator. A number of his paintings are part of the permanent collection on display at the National Santa Fe Trail Center in Larned, Kansas and the National Park Service has used his work in exhibits all along the Trail, from Missouri to New Mexico. Recently several of his paintings were selected to be exhibited at the Colorado State Capital.
Doug served as chairman of the Art Department at Trinidad State Junior College before his retirement in 2013. For the past seven years he has also helped to mobilize the Colorado arts-community in opposition to the Army's proposed expansion of the Pinon Canyon Maneuver Site.
"Art is my way of connecting with the world. When I interpret a landscape my eyes touch the contours of the earth and my fingers recording the nuances of creation. I connect with my innermost sensitivities and give them visual expression. And when I display a work of art I hope to connect with others who see my work in their own unique ways."
Contact Lori:
email: loriholdread@gmail.com Phone: (719)680-7590

Contact Doug: email: pinoncanyon@gmail.com Phone: (719)680-3900